Sai Pallavi
Sai Pallavi rose to fame after portraying a Malar teacher in the Malayalam film Premam, and she became an overnight sensation. It was dubbed in Tamil and screened for over 250 days in theatres. In South India, the actress became an instant star.
Sai Pallavi is one of the most well-known actresses in South Indian cinema. She is best known for her roles in Telugu, Tamil, and Malayalam films.
Aside from her acting abilities, the young diva is recognized for her unpretentiousness, which has gained her millions of fans. She has a sizable fan base on social media, where she continues to entertain with lovely photographs of herself. Whether it's for on-screen or off-screen appearances, Sai prefers to go without makeup most of the time. She enjoys showing off her natural beauty and frequently posts photos of herself without makeup.
Shruti Haasan
Shruti Haasan is an Indian actress mostly known for her roles in Tamil, Telugu, and Hindi films.
Shruti Haasan has been in the spotlight since she was a child. She's also known for being one of the industry's most outspoken actresses. She's constantly a part of the conversation when it comes to experimenting with her appearance on social media.
Her fans have always thought of her as having a distinct style. Shruti also enjoys experimenting with her appearance, which has resulted in her being trolled several times.
Her wonderful voice is another gift of the multi-talented lady. She also never fails to dazzle with her many looks. She is undeniably beautiful, thanks to her lovely complexion and hair.
Keerthy Suresh
Keerthy Suresh is without a doubt one of the most well-known and acclaimed actresses in South Indian cinema. The National Award-winning actress has a sizable fan base. She consistently makes news, whether it's for her films or her photographs.
The actress's fashion skills are amazing, and she looks stunning in all of her attire. She sets huge fashion standards for us, and her fashion trends are emulated by a large number of people. The actress looks stunning in all of her costumes, and her makeup is flawless. She also provides us with some cosmetics and beauty inspiration, allowing us to slay like a superstar.
Keerthy is very active on social media and frequently posts captivating photos of herself. She leaves no stone left in providing wonderful photographs and videos from her daily life to her 6 million Instagram followers.
The actress never hesitates to share images of herself without makeup, giving her admirers an insight into her life. In fact, in no-makeup appearances, the diva prefers to show off her natural skin. Her admirers and followers also lavish her with praise.
Rashi Khanna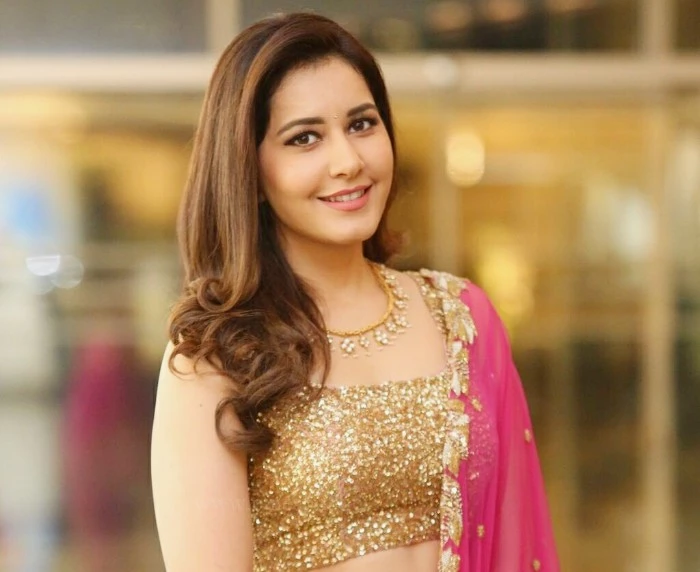 Raashi Khanna is one of the most talented and beautiful actresses in the southern zone. Interestingly, she made her big-screen debut in 2013 with Shoojit Sircar's Madras Café. Since then, she has appeared in over 20 films and has established herself as one of South Cinema's most bankable and sought-after actors.
Though Raashi was unable to secure a position in another Bollywood film, she wowed actors and producers in the south film business, and the 29-year-old is now considered one of the most popular actresses in Tamil and Telugu cinema.
Amala Paul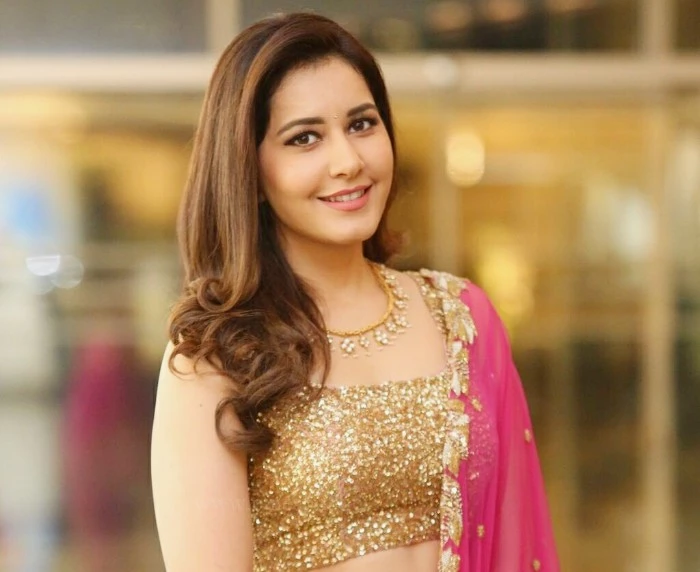 Amala Paul is one of the most well-known actresses in South Indian cinema. In 2009, she made her acting debut in the Malayalam film Neelathamara, in which she played a supporting role. Her appearance in Mynaa drew a lot of attention. Her dazzling performance in the same was well-received by the general public. Amala is quite active on social media on a personal level. There's no denying that she's extremely well-liked. She continues to entertain fans with her stunning and hypnotic photographs and videos because she is an active social media user. Amala is a frequent Instagram user who often publishes stunning photographs and videos that give her followers a window into her life. If you check at her Instagram page, you'll find that she's a huge selfie addict who's shared a lot of them.
According to her social media posts, she also has an impeccable sense of style. She is always on top of her game when it comes to fashion, whether she is rocking a casual appearance or killing a desi avatar like no other. If you follow her on Instagram, you'll notice that she enjoys taking selfies. Amala's social media posts please her friends and followers, from sharing post-workout photos to carfies. Her selfies will undoubtedly leave you speechless at her attractiveness. After starting college, this beauty began expanding her modelling portfolio, which led to several low-budget film offers.
Nayanthara
Actress Nayanthara is known as Tamil cinema's Lady Superstar.
Nayanthara may not be the most versatile of actresses when it comes to acting. She's not like Nithya Menen, who evolves with each part, or Aishwarya Rajesh, whose acting is so natural. Her screen presence, on the other hand, is undeniable, and she's one of the few female stars who can readily pull massive crowds.
Her followers were overjoyed to see the latest photos of the stunning actress. Nayanthara wore her hair in a tidy bun and wore a traditional Kerala saree. She wore minimal makeup and added modest gold bangles and diamond studs to her traditional outfit, which she looked adorable in.
Pooja Hegde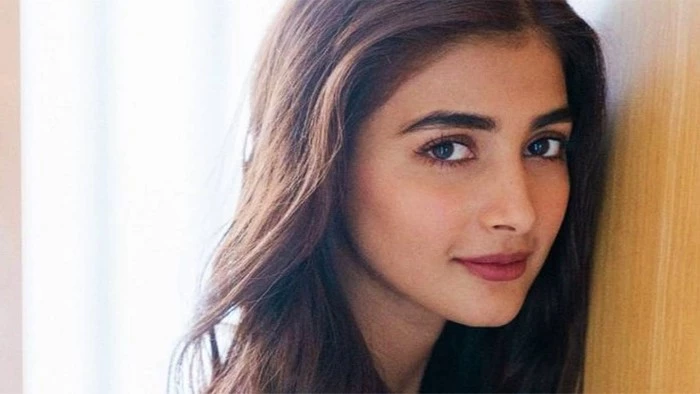 With her petite looks and delicate physique, it's easy to see why Ashutosh Gowariker chose her as his Mohenjo Daro era queen (2016). You'd be incorrect if you assumed Hegde was all about lovely pastels and delicate colors. With a profusion of bold colors, a range of hairdos, and her characteristic power brows, the petite 27-year-old embraces taking risks on the red carpet.
Pooja Hegde is one of India's most adored style icons, and her impeccable sense of style dazzles us every time, whether she's at the airport, on the red carpet, or on vacation. She's also praised for her beautiful skin, toned figure, and delicate makeup talents.
Samantha Ruth Prabhu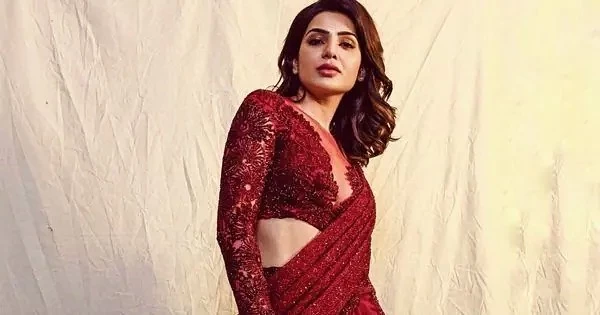 Samantha Akkineni has a large following in India. After all, why not? She is one of the most attractive actresses in the South.
She is one of the most talked-about actors in the film business of the South. The actress has a large fan base who admire her for her simplicity, down-to-earth demeanor, and environmental awareness.
Since the debut of her film Ye Maaya Chesave in theatres more than a decade ago, she has been controlling hearts. Samantha seemed to have stopped aging as the years have passed. She appears to be the same and perhaps more gorgeous. It's all down to her daily skincare and workout program, which she adheres to diligently. The actress is a big supporter of organic products and has been promoting them in real life as well. She is a very remarkable personality from the inside out.
Rashmika Mandanna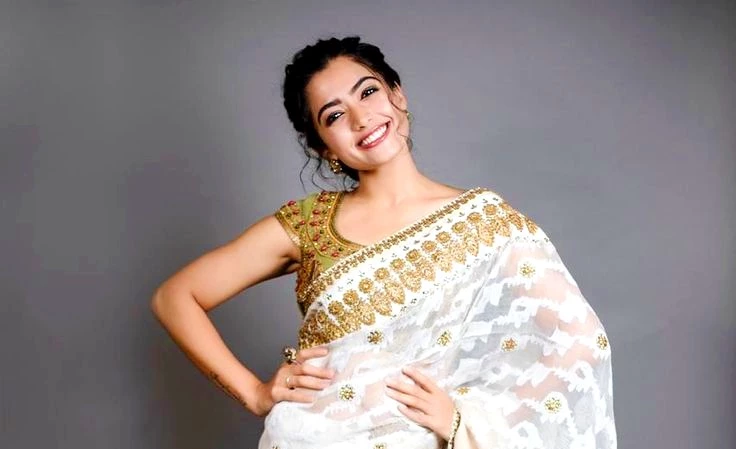 Rashmika is a well-known face in the Telugu and Kannada cinema industry, and she has one of the most attractive, innocent yet familiar faces in the region, the one with which people can connect.
Her chiseled features, wide glittering eyes, luscious lips, ever-playful vibes, and beautiful features make her the most gorgeous actress in India, not only in the South.
What sets her apart from other actors is her ability to carry off any sort of costume, whether traditional or western.
Rashmika's breakthrough into Bollywood and the Pan-India arena is one of the most anticipated debuts of the year, with a Pan-India fan base to appeal to.
Rashmika is going to extend her charm across all other language industries after providing some of the most memorable performances in Telugu films like 'Kirik Party,' 'Dear Comrade,' and 'Geetha Govindam,' and her fan base is ecstatic.