Paloma Elsesser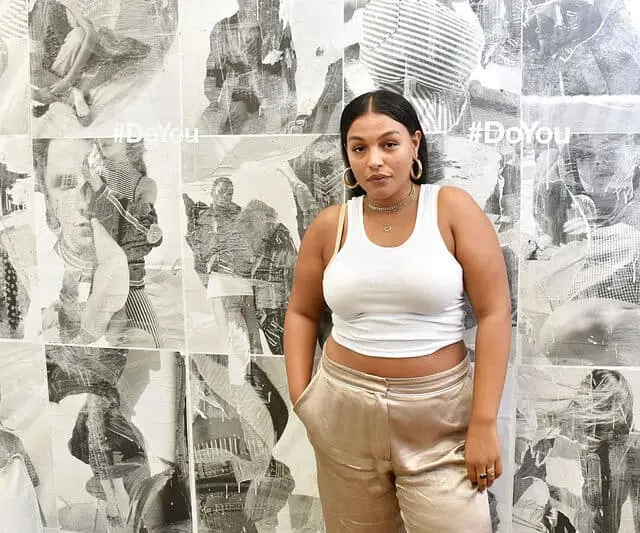 Plus-size Swiss-American model Paloma Elsesser, 29, was found on Instagram in 2015 by make-up artist Pat McGrath. She made her acting debut on the big screen in the 2019 film Uncut Gems by the Safdie brothers. In its January 2021 issue, Vogue featured a cover featuring Elsesser. The plus-size model was featured on the cover of the April 2018 issue of British Vogue alongside Fran Summers, Akech, Radhika Nair, Faretta, Selena Forrest, Halima Aden, and Yoon Young Bae. She has modelled ever since for well-known companies, including Fenty Beauty, Proenza Schouler, Nike, and Mercedes-Benz. It's tough to classify her beauty, even though she identifies as a Black biracial woman. She has a coolly seductive look because she combines curves and poise. She is also the new spokesperson for Victoria's Secret, a luxury lingerie company with a global following.
Nadia Aboulhosn
Nadia Aboulhosn, a Lebanese American style blogger, is one of the women leading the discourse and significantly altering the fashion and style landscape, particularly on social media. The first thing that could be noticed about Aboulhosn's style is how easily it comes to her. When Seventeen magazine approached her, she got her big break. She now has a sizable online fan base, styles her photo sessions, and even released a capsule collection of thigh-high boots for ladies with broader upper thighs. She stands firmly behind the idea that any woman, regardless of size or body type, can wear whatever she pleases. She has worked with several well-known companies, including Pat McGrath, H&M, Boohoo, and Lord & Taylor, in addition to being a role model for many and an entrepreneurship expert. She has also been profiled in various magazines, including Marie Claire and Cosmopolitan.
Barbie Ferreira
One of today's most well-known and outspoken curve models is Barbie Ferreira. Her most recognisable performance is as Kat Hernandez in the HBO series Euphoria. She has modelled in the middle ground between straight and plus-size campaigns for companies including ASOS, Aerie, and Missguided. She is undeniably stunning and, at size 12, exudes a degree of sex appeal that most stick-thin models can only imagine. But what really sets apart is her newfound perspective on beauty and the inherent confidence she exudes.
Precious lee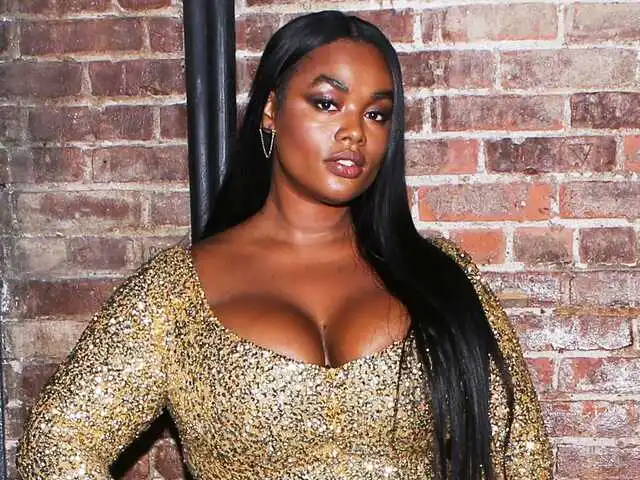 One of the most sought-after curvy models on worldwide catwalks is Precious Lee. Precious Lee has distinguished recent runway seasons. Lee has emerged as one of the most recognisable faces on the world's catwalks following her breakthrough performance on the Versace Spring/Summer 2021 runway with renowned models like Kendall Jenner and Hailey Bieber. During New York, Fashion Week Spring/Summer 2022, brands including Michael Kors, Prabal Gurung, Moschino, and Christian Siriano used her talent to make fashion more democratic and increasingly representative. The model, who has participated in almost a decade's worth of runway events and advertising campaigns, boasts accomplishments like being the first Black plus-size model to appear on the Sports Illustrated Swimsuit cover. She also appeared for Lane Bryant's PlusIsEqual campaign, which celebrates the equality of bodies on buses and billboards in Times Square.
Denise Bidot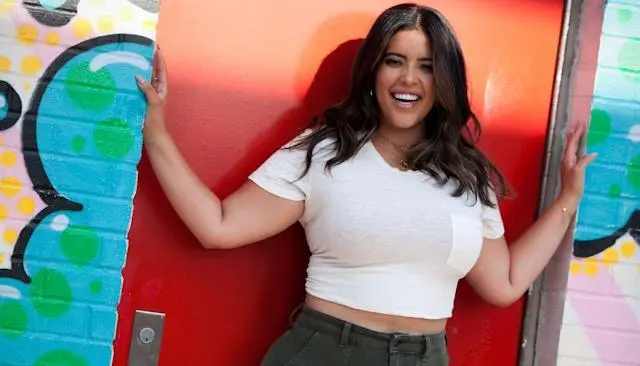 Just ask plus-size powerhouse Denise Bidot—beauty comes in all forms and sizes. The Kuwaiti and Puerto Rican size 14 model set a record for her field by being the first plus-size model to walk two straight-size brand runways at New York Fashion Week. Bidot has appeared on several television programmes, such as Habla Women on HBO, Mama vs Mama on the web, and Curvy Girls on nuvoTV. She has also appeared in The Real and The Tyra Banks Show segments. The "There Is No Wrong Way to Be a Woman" lifestyle movement was introduced by Bidot in 2016. One of the models featured in the 2016 documentary Straight/Curve is Bidot.
Tess Holliday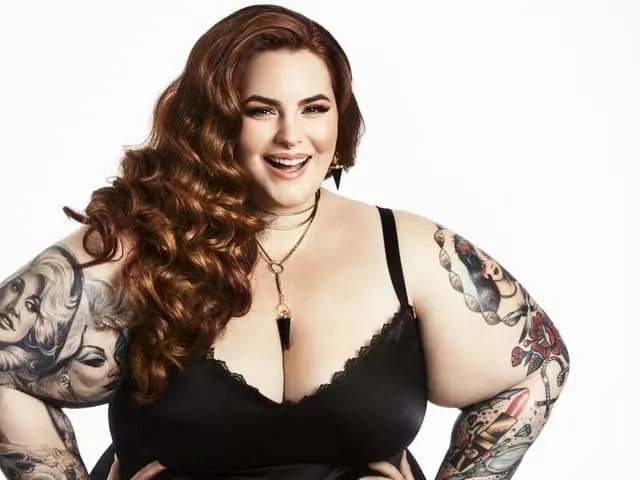 Tess Holliday is well-known in the world of fashion. She has starred in Italian Vogue, served as the face of numerous well-known fashion labels, and amassed a devoted Instagram following of over 850,000 followers. When Tess Holliday joined the MiLK Modeling Agency in 2015, she became the first model of her size and is known for her social media campaign "#effyourbeautystandards." After being selected to front the most recent swimwear line campaign in March 2014, Holliday became the first model larger than a size 18 to appear in Monif Clarke's clothes range. She appeared on the People magazine cover in May 2015[.
Tara Lynn
In 1982, Tara Lynn was born. She is a plus-size model from Tacoma, Washington, who is American. Since the beginning of her career in 2006, she has appeared on the covers of Vogue, Cosmopolitan, and Glamour. Numerous print advertisements for Lane Bryant, Macy's, Garnet Hill, Torrid, Debenhams, Kohl's, Bloomingdale's, Nordstrom, and MayCo include Tara Lynn as a featured model.
Iskra Lawrence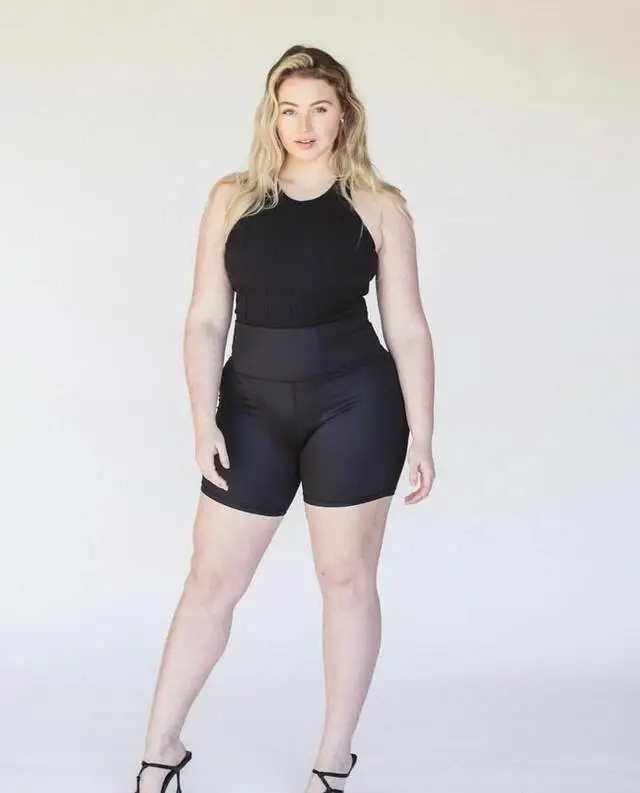 British model Iskra is best recognised for serving as the international face of the lingerie company Aerie. Iskra is one of the world's most well-known and well-liked curvy models, with millions of followers on Instagram and a devoted following of young women who thrive on her positive perspective and advocacy of self-love. Iskra is the motivating brand ambassador of the National Eating Disorders Association. Iskra has headlined premium plus size fashion advertisements for brands, including American Eagle Outfitters and Marina Rinaldi. However, she is probably best recognised for her work with Aerie.
Ashley Graham
Ashley was first noticed when she was 12 years old, and ever since then, she has paved the way for other women in the fashion world. She was the first plus-size model to appear on the Sports Illustrated cover in 2016, a publication renowned for solely displaying straight-size models. A unique Barbie was created in her likeness that same year. In addition, Graham has worked with manufacturers to introduce her lingerie, apparel, and swimwear collections made to fit women of all sizes. Like no other model before her, Ashley Graham has made history. She is a member of 2016's "25 Most Intriguing People" and Vogue's "30 Under 30" list. Writing the book What Confidence, Beauty, and Power Look Like, Ashley took it a step further.
Candice Huffine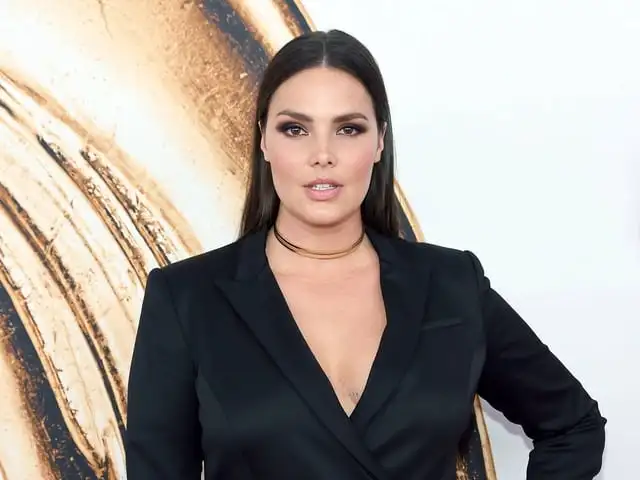 Having been in the business for more than ten years, Candice Huffine has held the top spot in the rankings for plus-size models. In addition to being a supermodel, she encourages others to run marathons and demonstrates to women that fitness does not need to be svelte. She was the first plus-size model to grace the cover of Elle, which at the time was a stark departure from the usual. She is also developing a lingerie collection to encourage attractive women to embrace their bodies. She has appeared on Italian Vogue, GQ, and Sports Illustrated covers.