10. Ajith Kumar
Ajith Kumar is one of Tamil cinema's most attractive performers. His aura alone is enough to make a film a success. He has a large fan base, which ensures that all of his films launch with a bang. He began his career as a romantic leading actor before moving into mainstream commercial movies. He began his career as a supporting actor in a Telugu film before starring in the Tamil thriller Aasai, which earned him critical acclaim (1995). The only actor who, even with grey hair, has the capacity to govern millions of hearts and does not give a damn about his appearance, and this simplicity makes him a hero in every sense.
9. Yash
Naveen Kumar Gowda, better known by his stage name Yash, is a well-known south Indian actor who has given the industry numerous hits. Millions of people's hearts are being ruled by this beardo. This gorgeous hottie, who is frequently referred to as the most desirable man, has a very dashing demeanour. He has the correct attitude and charms, as well as a spectacular sense of style, which has earned him this title.
8. Ranveer Singh
Ranveer Singh is an Indian actor who is known as the Bollywood film industry's lover boy. His attractiveness stems from his broad physique, lofty stature, and killer smile. Ranveer Singh has a large fan base and is well-known for his vivacious and entertaining demeanour across the country. He has starred in blockbusters such as 'Ram-Leela,' 'Bajirao Mastani,' Gully Boy, and many others. He's also appeared in various adult advertising in India and has participated in certain marketing campaigns. This has also aided him in gaining popularity.
7. Suriya
Saravanan Sivakumar, better known by his stage name Surya, is a well-known South Indian actor. Suriya is a versatile individual who has demonstrated his abilities as an actor, producer, and television artist in the South. Suriya began his career in a variety of films before starring in his first film, 'Nerukku Ner,' in 1997. Despite the fact that Suriya is an older actor for the current day, his acting ability and captivating qualities make him a favourite among the ladies in the South. His eyes are his most beautiful feature; all you have to do is stare into them to fall in love. Not even his eyes are faultless, and every element of his face, such as his sharp nose and jawline, is.
6. Mahesh Babu
Mahesh Babu continues to lead the rankings, making it difficult for newcomers to compete. Despite the fact that he is 46 years old, he has managed to retain his youthful vigour and appeal. Mahesh Babu continues to be the most well-known actor in Telugu cinema. He was previously married to Namrata Shirodkar, a Bollywood actress. He has a thin figure, a tall stature, and a seductive gaze. He is a producer, philanthropist, and media figure in addition to being an actor. In the majority of the films, he has played the lead role.
5. John Abraham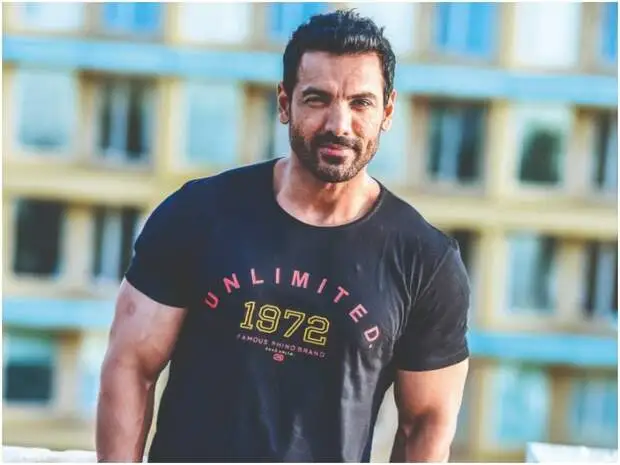 John Abraham is an Indian film actor and filmmaker who is most known for his work in Hindi films. He was a model who made his Bollywood debut with Jism during his modelling days. In 2008, John Abraham was named the "Sexiest Asian Man," and we can all agree that he is one of India's most gorgeous performers. He exhibits no signs of ageing, and in fact, due to his appealing physical characteristics, his fitness regime is becoming even more scorching. Thousands of people are smitten by his adorable smile with dimples. His tough and rigorous demeanour is well-liked, and he is currently considered one of India's most attractive men.
4. Allu Arjun
What qualifies Allu Arjun as one of India's most attractive men? Obviously, he has a distinct style. In terms of style and attitude, he has left many actors in the dust. He is mostly a South Indian actor with a fair complexion and a trim, athletic physique. His sharp jaw and hairstyle just contribute to his beautiful appearance. Arjun has also been recognised for his abilities, having won the prestigious Filmfare Award for Best Actor. He is without a doubt one of the most well-known Tollywood actors. Since his entry into Tollywood, he has produced smash film after hit film. He is a philanthropist who works for the poor and needy in addition to being a successful actor. He is a model of humanism in action.
3. Shahid Kapoor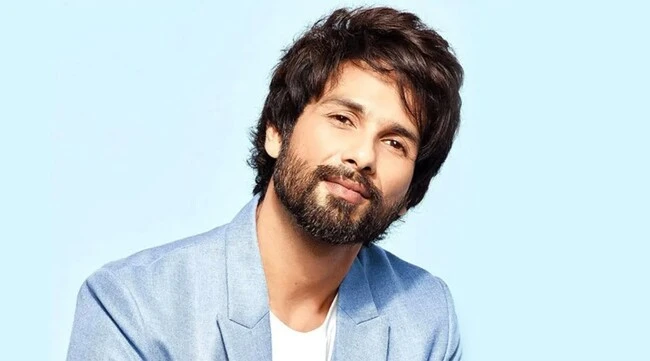 One of India's most gorgeous celebrities! Shahid Kapoor is an accomplished Indian actor who has starred in films such as Jab We Met, Kaminey, Kabir Singh, and others. In 2011, Shahid was named the fourth 'Sexiest Asian Man in the World' by Eastern Eye, a London-based weekly. On his social media platforms, he has a sizable fan base of 32 million. He's one of those adorable Indian actors who never ceases to amaze his fans with his sculpted physique, sultry gaze, and enticing hairstyles.
2. Ranbir Kapoor
Ranbir Kapoor, the Bollywood casanova, is next on our list of attractive Bollywood actors. He is one of India's most attractive actors, and he is the love of many women of all ages. He has a tall frame with a fair white tone and a kind demeanour. He is not only a fantastic actor, but he has also directed a few Bollywood films. He is a talented actor whose work has been recognised in films such as Rockstar, Yeh Jawaani Hain Deewani, Wake Up Sid, Barfi, and others.
1. Hrithik Roshan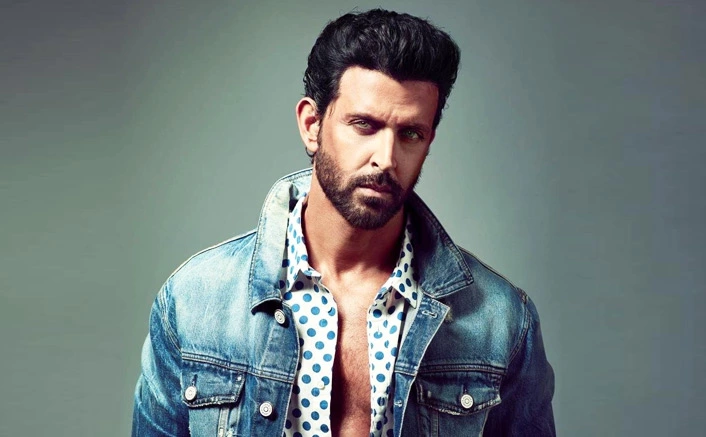 The 'Greek God of India,' as he is known, needs to be at the top of the list. Hrithik Roshan is not just one of India's most attractive actors, but also one of the world's most attractive guys. Hrithik Roshan is undoubtedly the most talented actor in Bollywood. His dancing and acting abilities are unrivalled. Aside from that, he has one of the most attractive bodies. With his long haircut, tall physique, and hazel green eyes, he is the embodiment of perfection. His excellent physique and killer smile place him at the top of the list of India's most attractive men.