15. Kelly Brook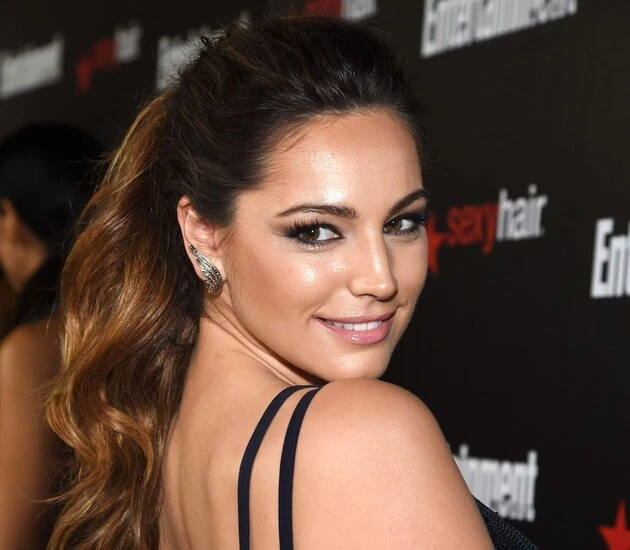 Kelly is a media personality, model, and actress from England. She is well known in the UK for her modeling work and in the US for her work on NBC's One Big Happy.
After winning a beauty competition at age 16, she started a professional modeling career. She was featured in several advertisements, including those for Walker's Crisps, Foster's Lager, and the Renault Megan. She was portrayed as Page Three Girl in the Daily Star. Later, she was featured on the covers of well-known publications, including FHM, Loaded, and GQ. According to a Grazia magazine survey, Kelly Brook had the best British female figure.
Although it has long been held that beauty is subjective, according to studies at University of Texas researchers concluded that Kelly has the most beautiful body in the entire world.
The brunette stunner has been one of the UK's most well-known pinups for 20 years and continues to appear just as perfect and dazzling as she did on our televisions in the late '90s.
14. Kate Winslet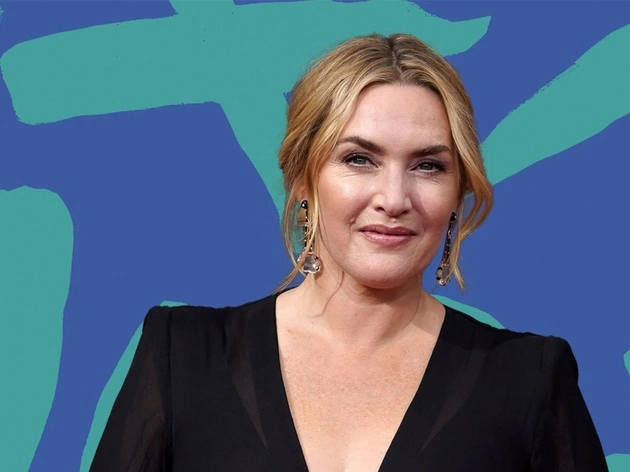 Kate Elizabeth Winslet is well-known for her work in indie films, especially historical dramas, and for portraying powerful, complex women. Actress Kate Winslet developed a résumé full of stunning performances that most of her contemporaries could only dream of after making her spectacular feature debut in the renowned "Heavenly Creatures" (1994). Winslet set a record for becoming the youngest actress to garner two Academy Award nominations when she did it at just 22. Winslet received a Grammy Award in 1999 for her performance as the storyteller in an audiobook titled Listen to the storyteller.
13. Catherine Zeta-Jones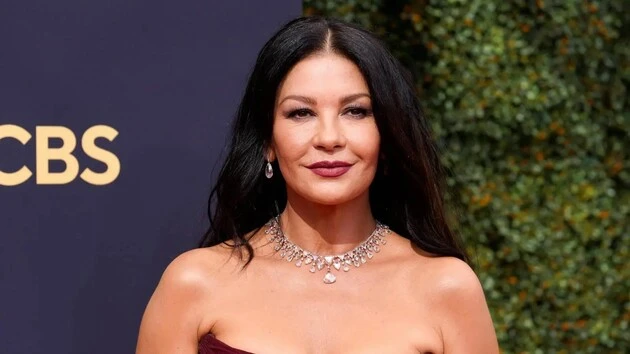 Catherine Zeta-Jones was born in Swansea, Wales, on September 25, 1969. Catherine Zeta-Jones has been praised for her dazzling beauty and ageless appearance throughout her career. At 15, Catherine, formerly one of her tutors, quit school and travelled to London, where she took up residence with a single mother. Within two years of focusing solely on her acting career, she received her first significant break when she was offered a position in the chorus of a West End production of the well-known musical 42nd Street. The Darling Buds of May, the all-time most popular TV comedy series, catapulted Catherine to stardom in the UK in 1991. However, her 2003 performance as the murdering vixen in the box office sensation Chicago earned her a SAG, a BAFTA Award, and an Academy Award for Best Supporting Actress. She was listed among the "50 Most Beautiful People in the World" in People magazine.
12. Gemma Arterton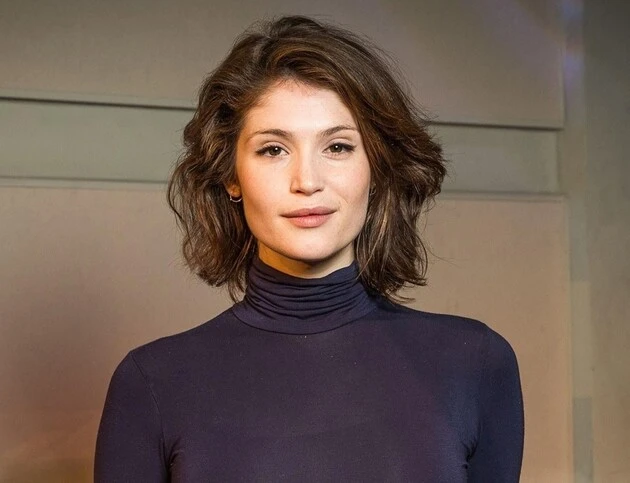 Gemma Christina Arterton is a well-known actress and producer . Arterton made her big screen debut in the comedy St Trinian's after making her stage debut at the Globe Theatre in Shakespeare's Love's Labour's Lost. English actress Gemma Arterton went from being a fresh-faced rookie to an established film and television actress with significant credits to her name in just one year, including a significant role in the 22nd James Bond movie, "Quantum of Solace" (2008). She established her status as an upcoming international celebrity thanks to the movie "Prince of Persia: The Sands of Time."
11. Rosie Huntington-Whiteley
The most notable projects of Alice Huntington-Whiteley include her work for the lingerie retailer Victoria's Secret, where she served as one of their brand "Angels," her appearance as the face of Burberry Body, a 2011 brand fragrance, her work with Marks & Spencer, and most recently, her creative partnership with the denim-focused fashion label Paige. He has been featured on the covers of numerous worldwide fashion publications, such as Vogue, GQ, Elle, and Harper's Bazaar. Since 2003, Huntington-Whiteley has modelled for many clothing brands. Elle honoured her by naming her model of the year in 2009, and she also got the magazine's Top Style Icon Award in 2012. She made her acting debut as Sam Witwicky's new love interest in Carly Spencer: Dark of the Moon, a Transformers movie.
10. Lily Collins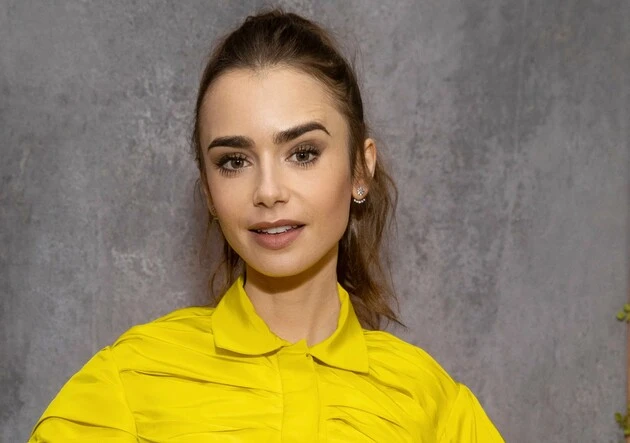 Lily Jane Collins, who was reared in Los Angeles after being born in Guildford, Surrey, made her acting debut at two in the BBC series Growing Pains. When Collins was younger, she played in the Youth Academy for Dramatic Arts, but journalism was her area of interest. She attended USC after graduating from the Harvard-Westlake School and majored in broadcast journalism there. She appeared in a few television appearances as a host or reporter (for example, in hosting the Nickelodeon programme while reporting on the 2008 US Presidential campaign). In the hugely successful film The Blind Side, she co-starred as the daughter of Tim McGraw and Sandra Bullock's characters.
9. Annabelle Wallis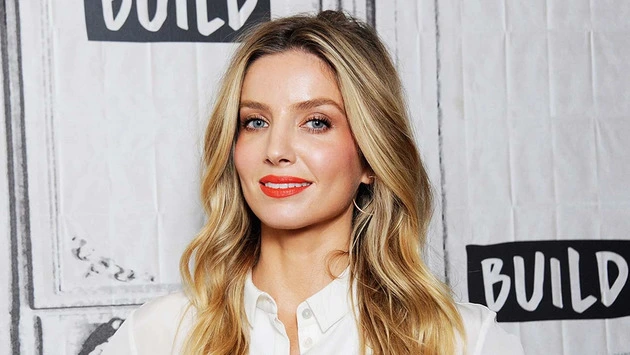 Actress Annabelle Wallis, a familiar face in the period drama genre, is arguably best known for playing Queen of England Jane Seymour in the historical epic "The Tudors." She is also well known for playing Grace Burgess in the BBC drama Peaky Blinders. Wallis, born in Oxford, England, in 1984, lived in Portugal for her first 17 years, when she attended an English-language school with students from 50 different countries. She made her acting debut on the big screen as star-crossed lover Sophie Besson in the Bollywood romance "Dil Jo Bhi Kahey" (2005) and on television as slain showgirl Lizzie Way in the '50s-era detective series "Jericho" after relocating to London to attend drama school.
8. Cheryl Cole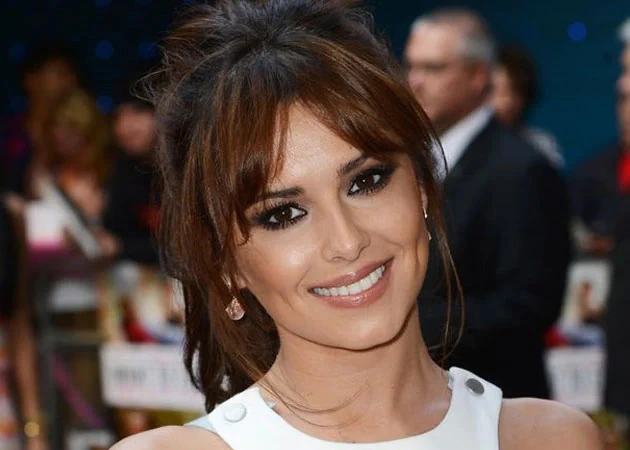 The attractive brunette appeared destined for fame when she was born in Newcastle on June 30, 1983. At age six, Cheryl won a children's modelling competition and was dubbed the "bonniest baby" by high-street pharmacy Boots. She was also a talented dancer and participated in the Royal Ballet Summer School in London when she was 16 years old. In 2002, while working as a waitress and after years of TV ads, she finally got her big break. Cheryl participated in Popstars: The Rivals, an ITV statewide talent competition, to make a name for herself as a singer. Cheryl agreed to serve as one of the judges on Simon Cowell's The X Factor in June 2008, a position that quickly made her the favourite in the country.
7. Michelle Keegan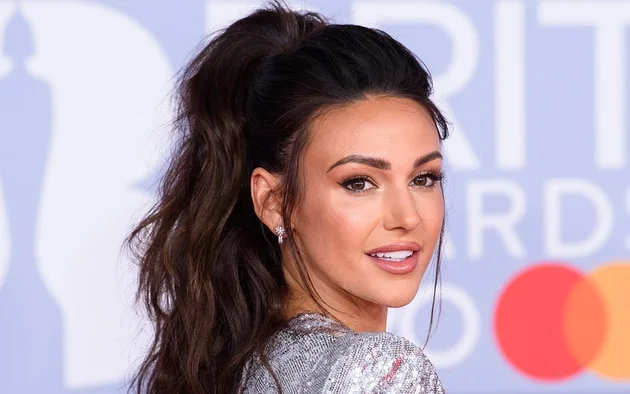 Michelle Keegan was a cast member of Coronation Street from 2008 to 2014 and has won the British Soap Awards' Sexiest Female award five times. In the BBC One drama Ordinary Lies, the biographical Tina and Bobby, and the Sky Max comedy Brassic, Keegan also played Tracy Shawcross, Tina Moore, and Erin Croft, respectively. In January 2011, she appeared on the cover of the FHM magazine, and in their poll of the 100 sexiest women for the years 2010 and 2011, she came in at numbers 30 and 26, respectively. With her line, Michelle Keegan teamed up with the clothing company Lipsy in 2017. Keegan presently plays Erin Croft, the lead character, in the comedy-drama series Brassic, which debuted in 2019 on Sky One.
6. Elizabeth Hurley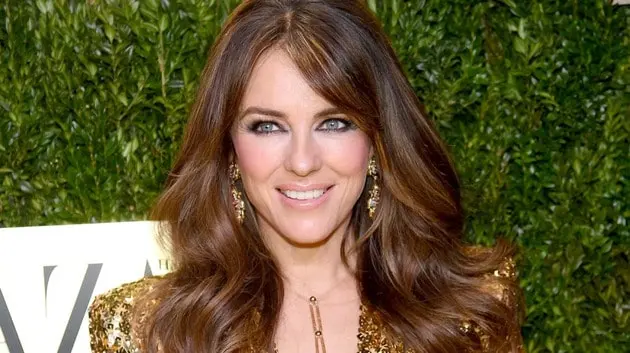 Her most recognisable film appearances as an actress were Vanessa Kensington in Austin Powers: International Man of Mystery. Passenger 57 was her debut role in a big-budget movie. Hurley made headlines when, in 1994, she joined Hugh Grant at the London premiere of his movie Four Weddings and a Funeral wearing a plunging Versace dress fastened with gold safety pins. Ever since Hurley received her first modelling contract with Estée Lauder at 29, the cosmetics firm has been linked to her. Since 1995, they have used her as a spokesperson and model for their goods, particularly perfumes like Sensuous, Intuition, and Pleasures. The beachwear company Hurley has its name.
5. Emily Blunt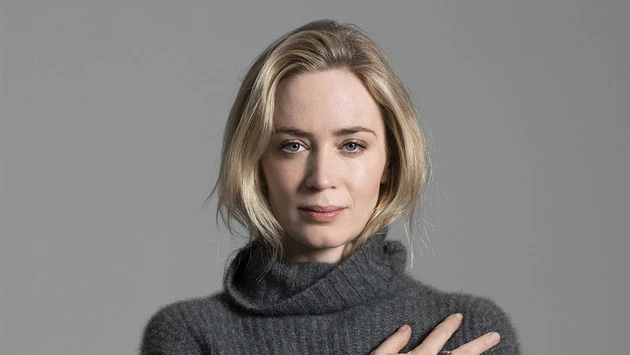 Emily Blunt was born on February 23, 1983. She has received numerous honours, including three nominations for three British Academy Film Awards, a Screen Actors Guild Award, a Golden Globe Award, and a Critics' Choice Movie Award. In 2001, Blunt appeared in a stage version of The Royal Family for the first time. With her leading parts in the comedy-drama The Devil Wears Prada and the television movie Gideon's Daughter, Blunt made her breakthrough in 2006. She received a nomination for the BAFTA Award for Best Actress in a Supporting Role and a Golden Globe Award for Best Supporting Actress for the former.
4. Emilia Clarke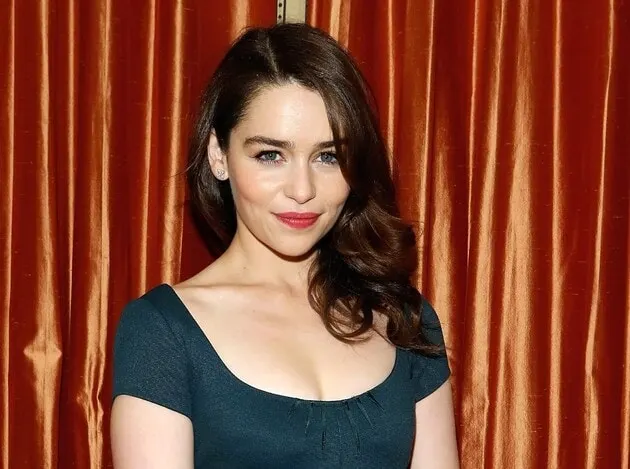 On October 23, 1986, Emilia Clarke was born. She has garnered numerous honours for her performances in theatre and cinema, including an Empire Award, a Saturn Award, and nominations for four Primetime Emmy Awards and seven Screen Actors Guild Awards. She participated in several stage performances as a student at the Drama Centre London. She appeared as a guest star on the BBC One medical drama Doctors in 2009 to make her television debut.She received recognition the following year for her work in the television movie Triassic Attack when Screen International magazine named her one of the "UK Stars of Tomorrow." Clarke was listed among the top 100 most influential people in the world by Time magazine in 2019.
3. Keira Knightley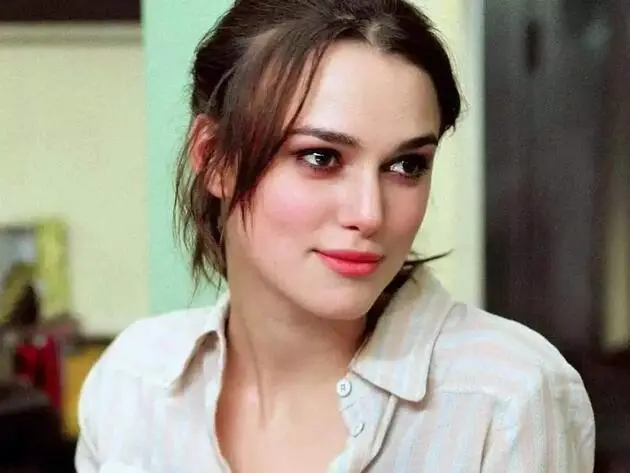 Keira Knightley, a British actress who received an Oscar nomination, is best known for her roles in the films Pirates of the Caribbean: The Curse of the Black Pearl, Atonement, Anna Karenina, and The Imitation Game. Born and reared in London, Knightley was exposed to the arts early. Her parents supported their young daughter in starting her acting career because they were both well-known theatre actresses in London. At a very young age, Knightley began going to plays and fell in love with acting. She was fortunate enough to get an agent when she was six years old and soon started getting roles in television shows and commercials. Knightley's career took off due to being made widely known to a new audience by the "Star Wars" saga.
2. Kate Beckinsale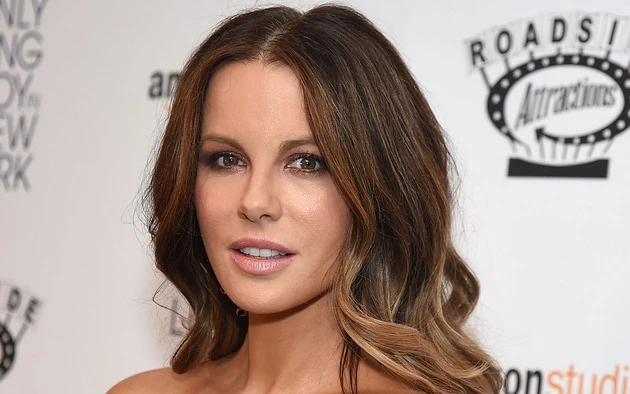 Even though she was new to acting on film, Kate Beckinsale delivered a strong performance as the virginal Hero in Kenneth Branagh's 1993 sun-dappled rendition of "Much Ado About Nothing," exuding the necessary intelligence and star quality that made her a name to keep an eye on. Following her triumph, Kate Beckinsale established a name for herself in her home England before making her American acting debut in "The Last Days of Disco" (1998). Even though her first significant American film, "Brokedown Palace" (1999), was a financial failure, she became well-known thanks to her role in the hugely successful "Pearl Harbor" (2001).
1. Emma Watson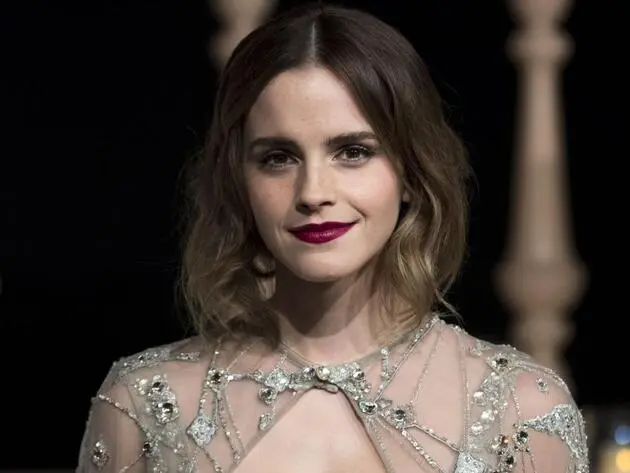 Emma Watson was one of the rare actresses who lived a balanced, normal life despite being one of the most well-known and highest-paid stars of the "Harry Potter" film series. She became famous from a young age for portraying Hermione Granger in all eight adaptations of the "Harry Potter" book series. Her swift ascent to stardom was nothing short of miraculous. The nine-year-old Watson was chosen to co-star in "Harry Potter and the Sorcerer's Stone" (2001) and was catapulted into international prominence with her first movie despite having no experience in the performing industry. Burberry noticed the aspiring fashionista and hired Watson to serve as the company's new face in 2009. The multifaceted actress made her way into cinematic history with a coveted fashion contract and international renown as one of Harry's smart sidekicks.